High-Grade Commercial Truck Washing Products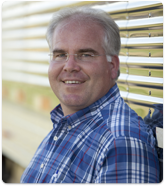 Every Truck Can Be A Showstopper. Truck Soap, a division of Your Choice Specialties, serves Pennsylvania, New Jersey, Maryland, New York, and Delaware with high-grade, professional commercial truck washing products and services. Working everyone from owner-operators to large-scale fleets, Matt Martin, owner and founder of Truck Soap, performs on-site truck wash consultations with every client to develop unique cleaning solutions, and to provide professional truck wash care and maintenance training. Truck Soap provides all manner of truck wash products, including truck wash soap, polishes, and equipment, as well as on-site truck washing services.

Try Our
Flash Liquid Metal Polish
Browse our Flash Liquid Metal Polishes.
View Flash Products